May 4, 2021
Coffee Chronicles 004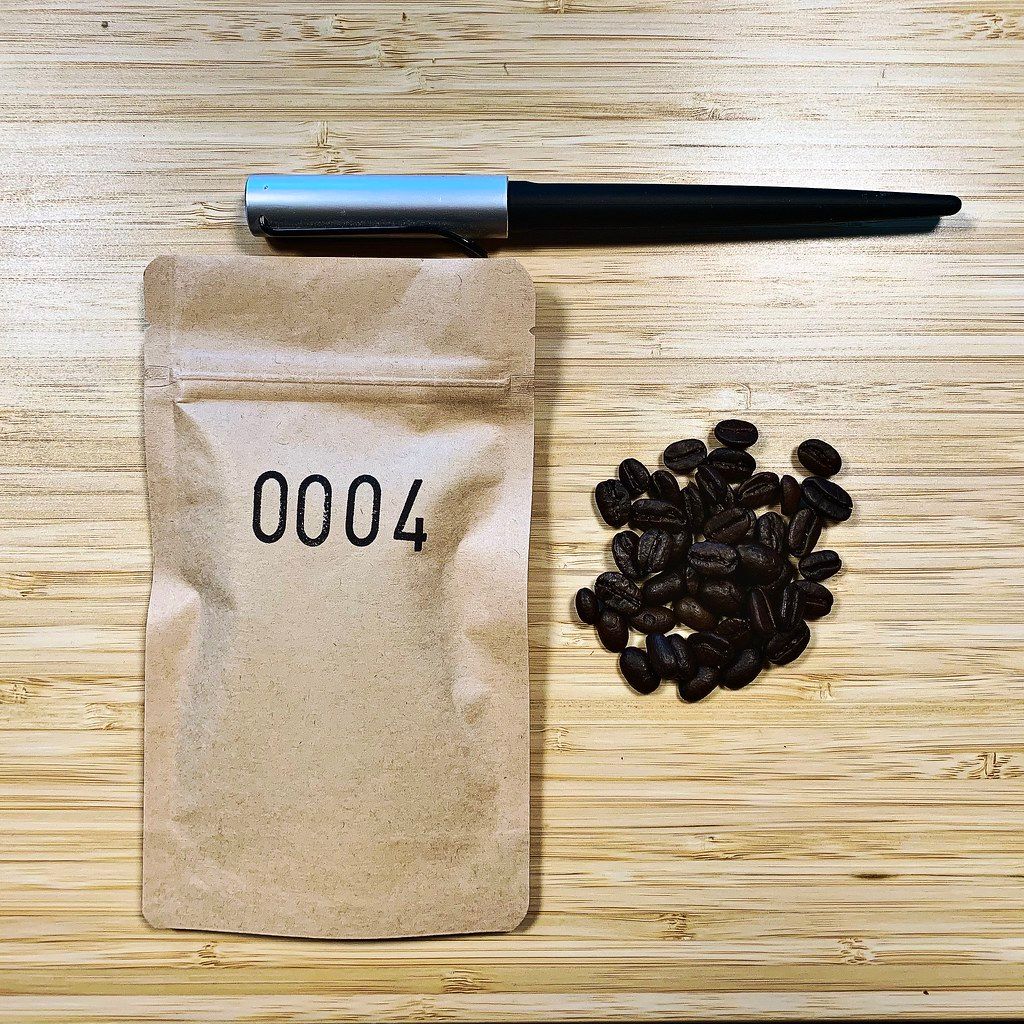 "Official" tasting notes and background information.
The Beans
Opening the pouch the first aroma that hits me is of dark chocolate. This gets even more pronounced after I grind the beans. It is a pleasant aroma and a surprise to how "smell free" the last two roasts where.
Brewing Method AeroPress
I am following James Hoffman's "The Ultimate AeroPress Technique". 11 grams of coffee and 200 grams of water. Steep 2 minutes, then swirl and let settle for 30 seconds before fully pressing it through.
The extraction is surprisingly reddish, with the dark chocolate aroma def. dominating when smelling. The initial taste brings forward more of the chocolate taste and bitterness, that slightly lingers before fading away. I am getting very little sweetness from it on the first sip.
As the coffee cools the sweetness is coming through more and I do get a hint of the vanilla at the tail end.
Interestingly, like yesterday I do not pick up the melon, but the subtle sweetness is def. reminiscent of the sweetness of a melon.
Rating: 4.25/5
Brewing method Chemex with metal cone
This has changed the tone. It's more full bodied, the chocolate notes come through more, as does the sweetness, but the bitterness is toned down.
It also is darker in the cup, less of a red hue and more brown / black.
I think I prefer this over the AeroPress preparation.
Rating: 4.5/5