January 2020 Culture and Media Review
Books
SynCorp Saga - Book 1 - The Lazarus Protocol by David Bruns & Chris Porteau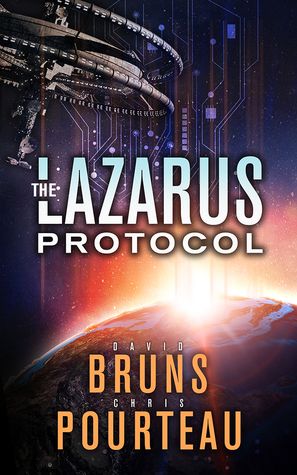 It is an interesting start to (another) "the world ends, but rich people and scientists can save us" narrative.
I am cautiously optimistic that it does not become too formulaic but time will tell. The first book was entertaining enough that I am going to check out the next one.
According to the authors the whole saga will consist of three interlinked trilogies, which does worry me a bit as I am not sure that there is actually enough legroom in it without it becoming either repetitive or boring.
Rating: 4/5
The Owner - Book 2 - Zero Point by Neal Asher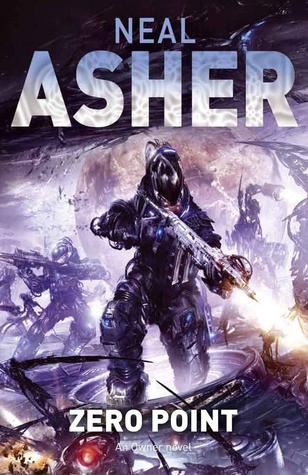 Well that was a bit of a departure from the first book. After the ending of the last one we now focus a bit more on Earth and are in the process of defining a new baddy.
I do like Asher's writing and his characters in general are more interesting than most writers in that genre and although book two was a bit of a "break" as far as the focus of the story goes it was still entertaining.
I am looking forward to reading the final book in the trilogy next month.
Rating: 4.5/5
Nick Hall - Book 2 - Brainweb by Douglas E. Richards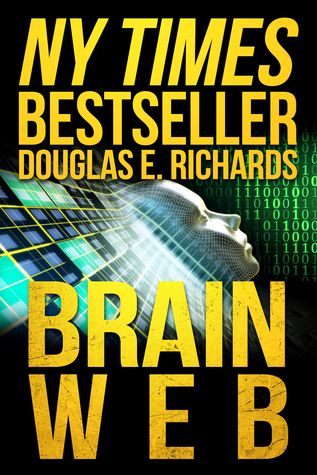 Another book that broke a bit with the established narrative. Having said that, it's mostly a change of scenery. I still think it's an okay techno thriller and would probably make for an exciting movie, but I am really not fully buying in to the characters.
Rating: 3/5
Nick Hall - Book 3 - Mindwar by Douglas E. Richards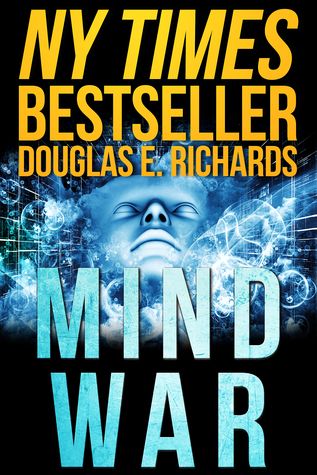 Interestingly enough I think this is probably the best book in the series. Maybe because we come to a conclusion, but it feels more driven than the previous ones with an interesting, semi-open ending.
None of the three books were necessarily time wasters, but I really do not think they were Richards' strongest books either.
Rating: 3.5/5
Extinction Cycle: Dark Age - Book 3 - Extinction Ashes by Nicholas Sainsbury Smith & Anthony J. Melchiorri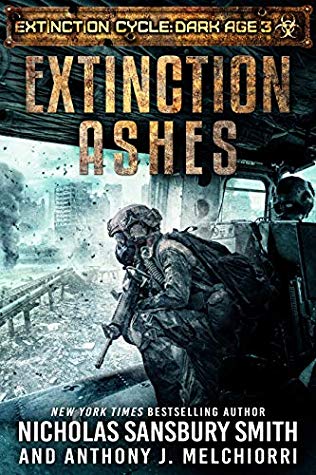 My favourite Zombie but not Zombie series continues. At this point, or at least for most of the book, I really started to wonder where / how this story would progress. A big "fear" on my part was that really it could only end badly for all involved.
The sense of dread and doom is definitely strong in the "Dark Age" series and it is aptly named.
I am still not sure if this will have a happy end or if will end in extinction. But I def. want to be along for the ride longer.
Rating: 4.5/5
The Power Broker - Robert Moses and the fall of New York by Robert A. Caro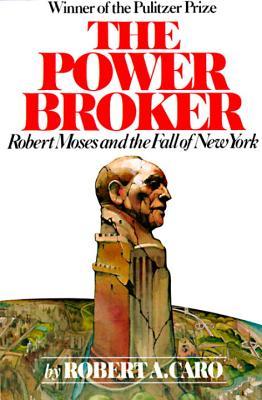 For most people the name "Robert Moses" will mean nothing, but if you live in North America, and probably some other countries, what he has done will definitely have affected you. He was instrumental in defining the "modern city". That is, car centric and parcelled up neatly between different groups.
Caro's book is a giant tome but incredibly engaging and from my reading Moses did not like the book at all and was trying to write up against. Def. worth a read.
And if you're wondering what Moses has done, The "Well there's your Problem" Vodcast has some good examples. This was actually what made me seek out the book.
Rating: 5/5
Rogue Team International - Book 1 - Rage by Jonathan Mayberry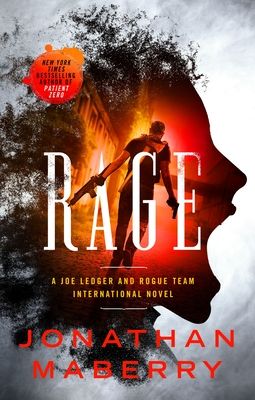 Ah, a new book in the Joe Ledger universe. This is essentially Jason Bourne on steroids with a lot of rather mouthy characters and good sense of sarcasm in the main character. All of the books read quickly and entertainly and they do not pretend to be anything else.
But if you like Jason Bourne style movies / books then this is def. worth a check out. I am curious to see where this new series is going to go, now that they have broken with the US Government.
Rating: 4.5/5
The Extinction Files - Book 2 - Genome by A. G. Riddle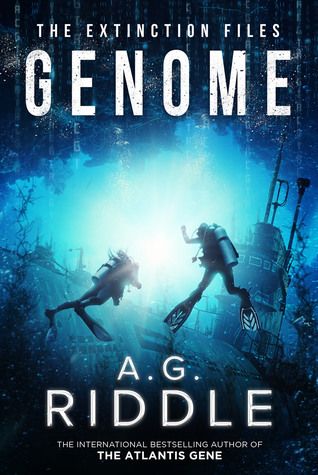 I had this one on my pile for a while and decided to pick it up again and…. well. I now remember why I didn't follow this up after having read the first one. It just does not connect with me. I am not sure what it is, the characters? The writing? I am inclined to think the latter isn't the case as I have read others of Riddle's books and never really had a huge issue with his writing, but this series? Yeah I think I am done here.
Rating: 2.5/5
Order of the Centurion - Book 5 - The Reservist by J. R. Handley with Anspach + Cole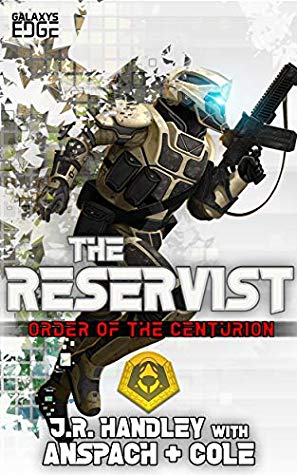 Ah, the Galaxy's Edge universe. Discovered in 2018 and it keeps entertaining. The "Order of the Centurion" are stand alone, single adventures that focus on one individual character and their career / death.
Some of these characters we encountered in the main series, others are "vignettes of life on the frontier". This one was def. enjoyable.
Now, where is the next book in the main series?
Rating: 4.5/5
Running with Sherman by Christopher McDougal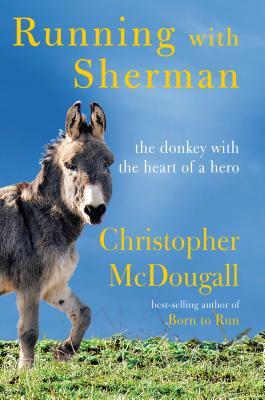 "Born to Run" is one of my favourite books because it reminded me of why I had been running originally and got me back into it. McDougal's follow up book "Natural Born Heroes" on the other hand I found disappointing. Back when I read it in 2015 I summarized it as two books in one that somehow ended up with half a book.
Having said that, I am happy to report that "Running with Sherman" is equally enjoyable as "Born to Run" and like it I will probably re-read it in time.
Rating: 5/5
Before the coffee gets cold by Toshikazu Kawaguchi
This is not a book I would have normally picked, but the concept of it is intriguing. You have the ability to go back in time with a lot of conditions attached and nothing you will do there will change the present. But what about the future?
The writing is very Japanese, if you have ever read any other Japanese author you know what I mean. It was a greatly enjoyable read though and I can highly recommend it.
Rating: 4.5/5
Agency by William Gibson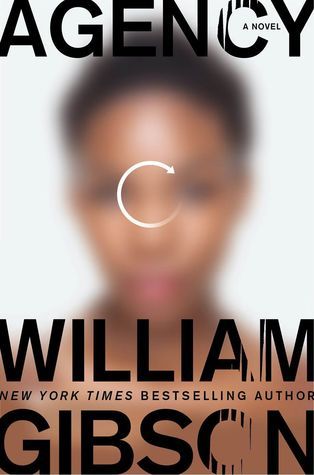 Okay, so over years I had my "problems" with Gibson. It is not so much his ideas and his world but rather the writing and conclusions. In the case of "Agency" that wasn't really my problem I just couldn't really connect to it.
I find Stephenson's books, like "Fall: Or dodge in Hell" much more enjoyable / interesting and they are both playing in the same area.
If you did enjoy Gibson's recent books then I am sure you will find a lot in this as well. It is a Gibson book after all. But for myself:
Rating: 3/5
Culture - Book 3 - Use of Weapons by Ian M. Banks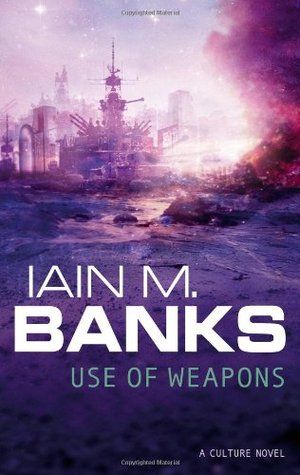 The Culture series keeps being interesting. The structure of "Use of Weapons" is definitely an interesting approach to telling the story and I think so far has given me some of the biggest insight into the Culture. It really makes me look forward to the next book in the series.
Rating: 4.5/5
A Very Stable Genius: Donald J. Trump's Testing of America by Philip Rucker & Carol Leonning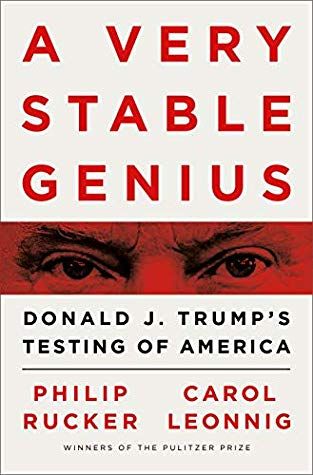 Lots of people make money off of Trump books over the last four years. People other than Trump that is. I read some of them and often they seem to be written more from a "we hate you!" Perspective than anything else.
"A very Stable Genius" is…. Probably the most interesting one I have read so far. Mostly because it focuses a lot on the people around Trump and not just on Trump. I think it probably is one of the best of the bunch.
Rating: 4/5
TV
The Witcher (2019)
So this was a bit "unexpected", an actually enjoyable series if you can slog through the first few episodes. It's slow moving in the beginning and the narrative strand is a bit open, or so it seems. But in the later parts it picks up.
One of the biggest strengths of it though is that it knows what it is and doesn't pretend to be something else. So props for that.
Production values are a bit uneven, it def. does not have a GoT budget, but you know what? It doesn't matter.
I leave you with the critical drinker's review:
Rating: 4/5
Movies
Vault (2019)
I like Heist movies. This is a heist movie. I did not really care about this heist movie.
Rating: 2.5/5
Pokémon: Detective Picachu (2019)
First: I have never ever played Pokémon and I have no desire to start playing it, so I am looking at this really as an outsider.
Having said that: This is not a totally stupid movie and is actually fun at time, even though some of the visual choices are a bit… bizarre. E.g. the opening "village" looks very much like it is in California while the rest of the movie is clearly set in London.
But I can forgive that. Pikachu's animations are good, the character looks "lifelike" without the creepy aspect of the original Sonic design.
Rating: 3.5/5
Terminator: Dark Fate (2019)
Oh yay! Another Terminator movie.
I pretty much was done with the franchise after the third one and the bits and pieces I have seen of the movies since then have not really motivated me to watch them in full. This one though for some reason I did and…. It's okay.
It's not great, it's not unforgettable and it clearly tries very hard to be "modern" with characters and story arcs, but at least it is not totally stupid.
Rating: 3/5
Jay and Silent Bob Reboot (2019)
So why does this exist? It's not horrible and some of the jokes land. But overall it's a totally unnecessary movie.
I guess this is what you do when you're middle aged, a film maker and want to reconnect to your 20s?
Rating: 3/5
The Woman on Pier 13 (1950)
This is an interesting time capsule with regards to the whole "Red Scare" that went through Hollywood at the time the movie was made.
According to Wiki:
RKO chief Howard Hughes offered the script to directors as a test of their patriotism. Thirteen directors, starting with Joseph Losey, turned down the film before it was finally made under the British director Robert Stevenson.
So yeah, not a cinematic masterpiece, but funnily enough a historic piece of Hollywood. Worth to watch, if for no other reason than to see the state a large part of the US was in the 1950s (and some still are).
Rating: 2.5/5
Zombieland Double Tab (2019)
Okay, now this is way more fun than it probably should have been. It does continue the story from the first Zombieland movie which, to my surprise I noticed, came out 10 years ago in 2009.
To the movies credit, it is set 10 years later as well and they did manage to "bring the band back together" to make it.
It is an utterly cray cray movie and you shouldn't look too deeply into the story. But it's a good popcorn flick.
Rating: 4/5
Music
Poliçia - Driving
Bombay Bicycle Club - Everything else has gone wrong
Richard Hawley - Further
Anjunabeats Worldwide 09
Apocalyptica - Cell-0
Internet Videos
PIE NET ZERO
When Pie gets a gig presenting a new documentary about climate change by eco-filmmaker Franny Armstrong, he thinks he's in for a jolly couple of days by the seaside.
For more info and credits go to https://pienetzero.com
RedLetterMedia: Re: View - The Mandalorian
Mike and Rich Evans sit down to talk about a new Star War. It's The Mandalorian aka The Boba Fett show!
RedLetterMedia: Re: View - Star Trek: Picard
Nerd Alert! It's Mike and Rich! They're here to talk about the new CBS All Access show, Star Trek Picard. A series that is certified fresh from Rotten Tomatoes based on a vague opening episode with little to no information. Do Mike and Rich hate it? Do they love it? Will they give it a fair shake? Who knows!?!?!! WHO CARES?!!?!?!?!?
The cause of Australia's bushfires – what the SCIENCE says
Arson? Lack of hazard reduction? Nothing new? This video looks at what fire chiefs and scientists say is the REAL cause of the 2019-2020 fires in Australia, in response to amateur theories proposed by media commentators and bloggers.
Well there's your problem. Episode 12A: The Boeing 737 MAX
In this episode which took entirely too long to produce, @aliceavizandum, @oldmananders0n, and @donoteat1 realize they don't know anything about airplanes, and insult the French.
Well there's your problem. Episode 14: The Quebec Bridge
In this episode, @donoteat1, @oldmananders0n, and @aliceavizandum talk about the Quebec Bridge, a bridge so nice they built it thrice