The Oru Bay ST Kayak -- First Impressions
The First Adventure — Actually buying one
You would think in this day and age buying something is easy. I mean, we live in a consumerist society where I can get pretty much anything at a moments, or at least a few hours, notice.
And yet, my attempt in actually buying the Bay ST lasted almost a month.
I checked Oru's website and they listed a local retailer not far from me. Great I thought, let's support the local business. I went there, talked with the sales person who was very nice and who told me they have to order it in, but they'll be doing that first thing next week (it was Thursday) and would take about a week to come in. Nice. Didn't ask for a downpayment etc. So heck, why not?
A week came and went, I hadn't heard back so I followed up. She told me she cannot get a response out of Oru but she'll keep trying.
She called me a few days later telling me she was still trying to get someone there to either return her call or email, no luck so far though.
At the end of week three I went by once more and we agreed that I should try ordering directly from Oru as she was not able to get anything out of them. So online I went, put in my order and…..
Nothing happened. For an entire week all I had was "thanks, we got your order and we're processing it". So a week later I opened a ticket, asking them how long it usually takes them to ship. Two to four days was the answer but clearly we're now at day seven and nothing had happened. The support person assured me that it would ship that day and I should get an email with the tracking number.
Well, no. No email, no updates on their website either. So I followed up once more the next day and this time I did not get a reply.
The following Tuesday, now a week and a half since I placed the order, I suddenly did get an email from UPS that a package was coming my way, two actually and they would be here the next day.
So on that end, Oru seems to have realized they fucked that one up and then paid for overnight shipping.
The adventure wasn't over there yet. Next came my local UPS driver who claimed he'd attempted delivery, which he didn't. No note, no door ring and he only did it on the larger of the two packages (the kayak itself). Apparently he was heading to one of the UPS Access Points. It's up the street from me, so I could have lived with that. But I know from past experiences they do not take large boxes and I really did not fancy waiting another two days before I could drive out to Richmond to pick it up. So I called UPS and, to their credit. They got it resolved.
The driver finally showed up at 2:30 in the afternoon, almost three hours after the promised delivery, with the Kayak: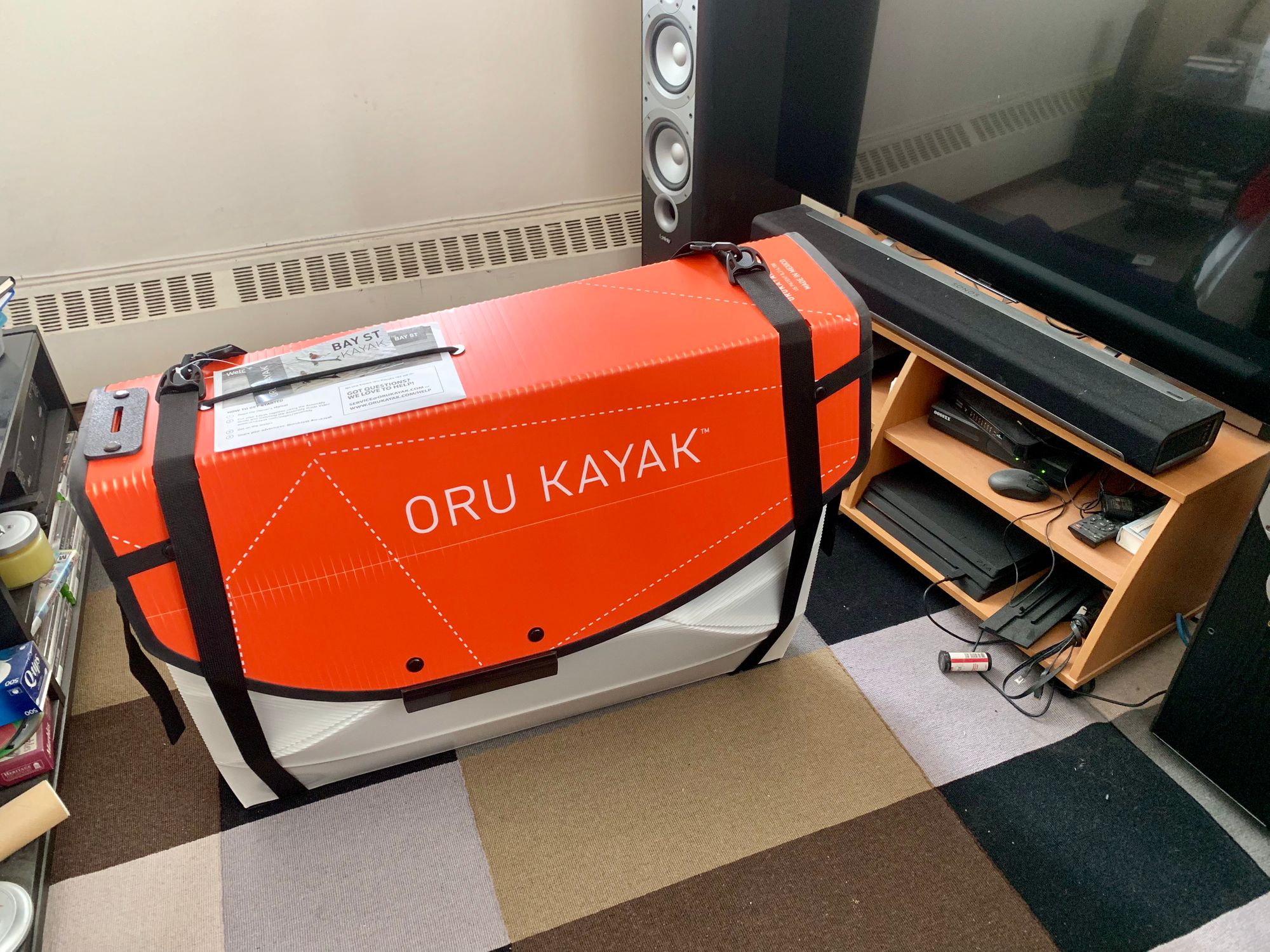 A month after I first tried to order it, I finally had the kayak, the paddles and the backpack. This really should not have been that hard.
First Assembly
Oru has a really nice video on their website showing how to put together and take apart / fold up the Bay ST:
Let's just say I wasn't quite that quick the first time around. It took me around 15 minutes to put it together the first time. The main problem simply was understanding the sequence correctly and there was a bit of stiffness within the folds, but it wasn't overly frustrating, just a bit of a head scratching.
The claim is you can do it in about five minutes, I can see that being the case with a little bit of practice.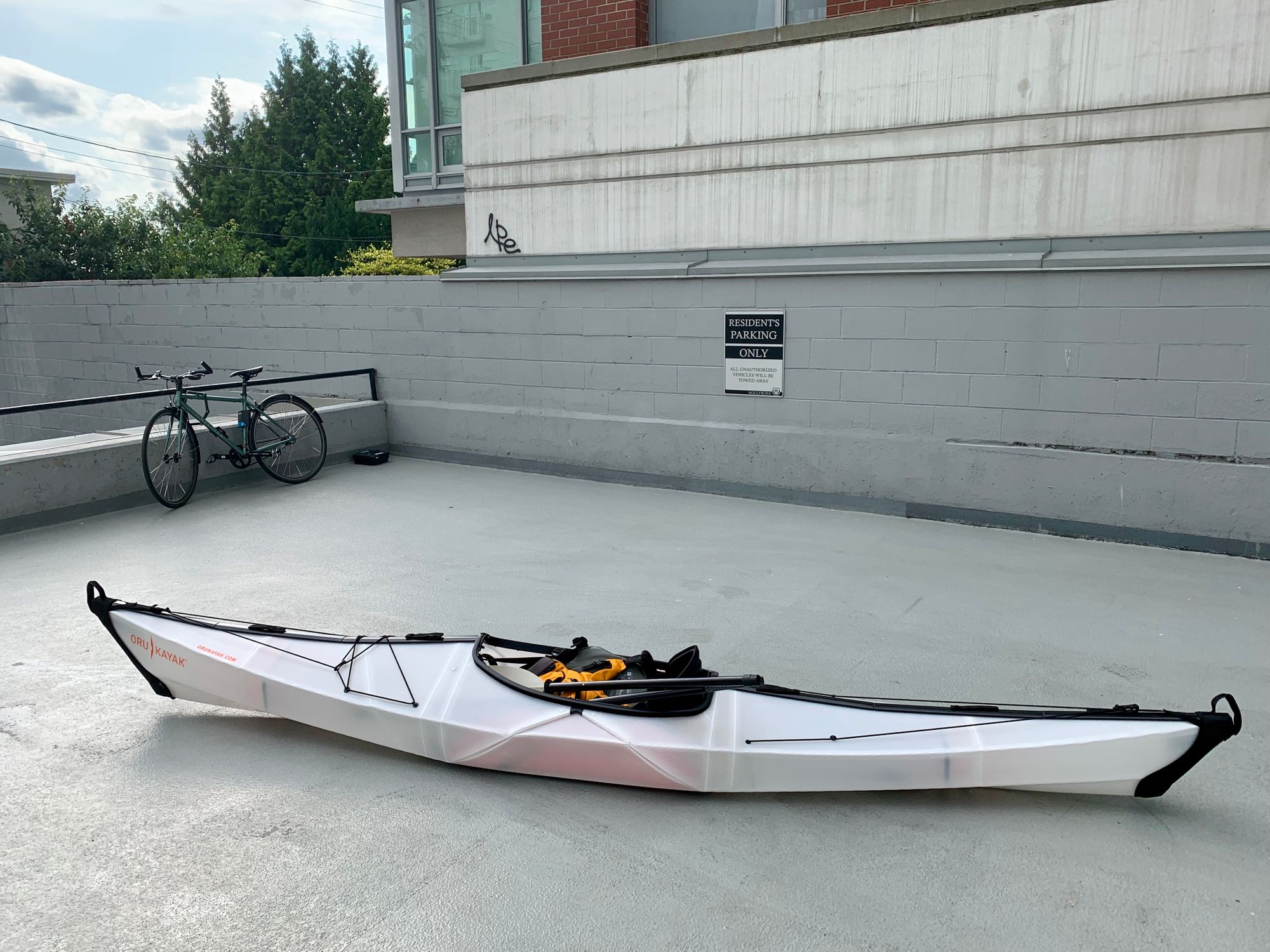 Taking it out for the first time
Admission: I have never taken a Kayak out onto the ocean / salt water. Only on calm little lakes. So there was a bit of nervousness with how this would go.
I quickly realized a few things about the Oru:
It's a very nimble Kayak
I really should have adjusted the foot rest before I first tried it.
One should really anchor down the backrest.
Having said all that, the Bay ST feels remarkably effortless. It took me a few ins and outs to get the foot rest (mostly) correctly adjusted but once that was the case the kayak felt responsive and I can see making good speed with it.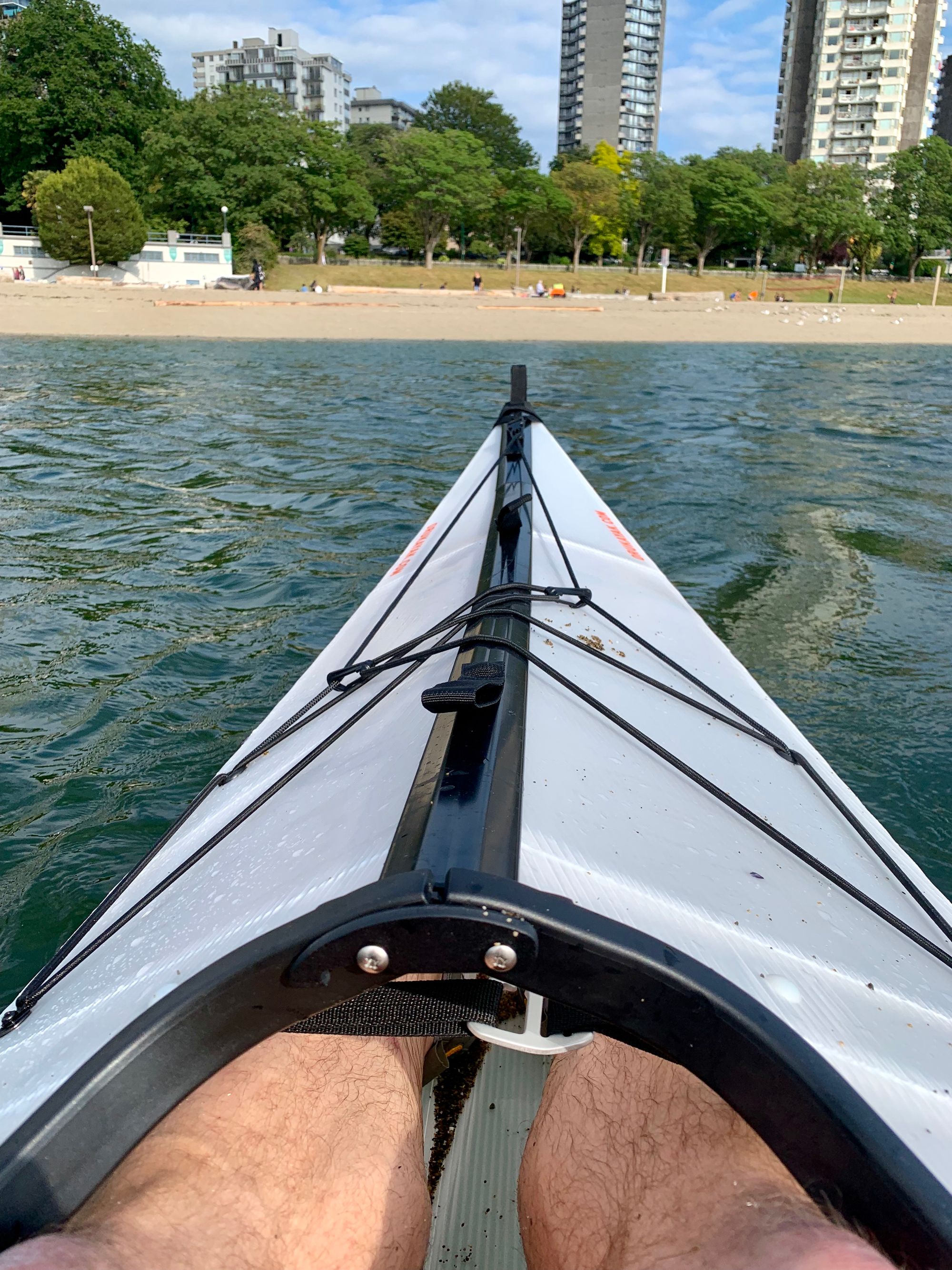 I did not go far on the first outing, mostly because it was an attempt to try and get a feel for it. But as far as first impressions go: Can't wait to get back out.
Folding it up again
Ah, the other challenge. As with the putting together part it should take around five minutes to put it all away. Again, it took me closer to 15 minutes, mostly because I am a bit of an idiot and, again, because the fold was a bit stiffer than I expected (which meant I didn't force as I should have, hey, I have broken things I was assured I would not be able to break).
Eventually though it was all packed up and ready to go. Like with the setting it up part, I can see this going faster in the future.
I have not yet tried the backpack, but it's just really a large bag you drop the kayak in. I bought it because I can see this being nicer for storage and there are a few smaller lakes I am aware of that hiking into is a possibility.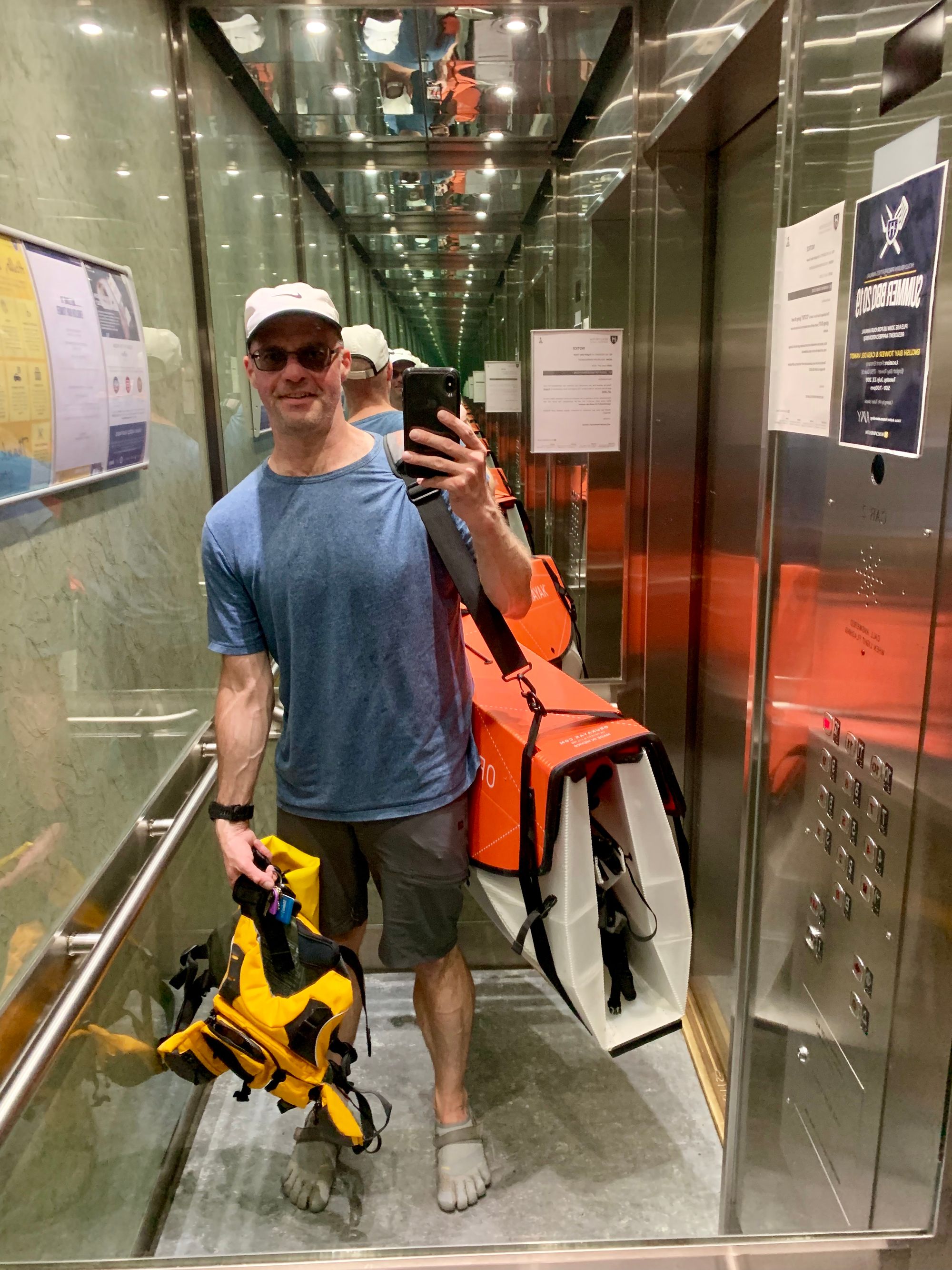 Adventure Awaits
I will post an update in a few weeks after I had a chance to try it out more and get a better feel for it, but first impressions, with the exception of actually getting one, are very positive.